Mexborough & Swinton Times – Saturday 18 November 1939
A Link With Home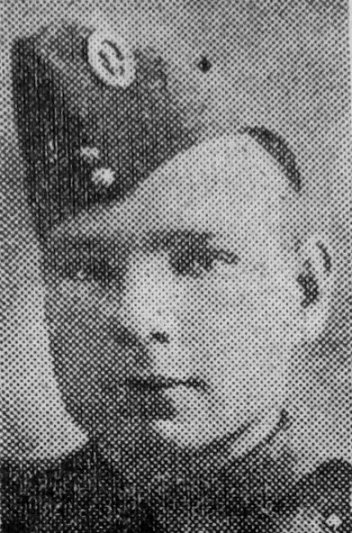 By a coincidence the following letter from Signalman A. Ratchus, who is serving in France, reached us only a few days after his photograph and details of his service, published in our last issue, had been sent to us by his wife.
Signalman Ratchus writes: "Will you allow me to express my appreciation of your paper and also to state how much a pal and I look forward to it. My pal, Ronnie Guy, hails from Goldthorpe.
"The 'Times' has been posted to me regularly by my wife ever since we left England.The local news seems to bring us nearer home, and when we read of the efforts of various organisations who seem to be working hard to collect things for the troops, we can honestly say that we all deeply appreciate it.
"We read every word of the football and other sports columns, and we note with satisfaction that the A.R.P. people are wide awake and are becoming more and more efficient. That is a matter of deep concern to us, as we have loved ones at home who mean more than life itself to us. As I have a small girl of four, the introduction of children's respirators is a relief to me.
"The best thing about your paper is the Editorial. It always gives us a clear and understandable idea of what is going on in the War World it is both cheering and inspiring, so carry on the good work.
"Everybody out here is in the best of spirits. We are getting well fed, we are in good billets
AND WE INTEND TO WIN THE WAR.
No doubt we suffer a few of the usual discomforts of soldiers, but it is doing us good. It was all new to me, but I am settled down nicely now."
Proofs of the remarkable popularity of our "South Yorkshiremen in the Services" feature are forthcoming daily. Photographs are pouring in and already we have many in hand. All of them will be published in due course, and we shall be glad to accept others. They will be returned as soon as they have been published.