South Yorkshire Times April 13 1957
Family of Four Off to USA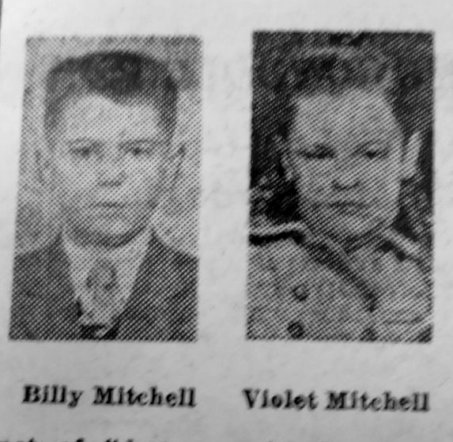 A Great Houghton family, including William Mitchell (37), his wife Violet Mitchell (36) and their son and daughter Billy Mitchell (10) and Patricia Mick Mitchell (8), of Rotherham Road, Great Houghton, will leave England on May 8 to seek a new life in the USA.
Mr Mitchell, works down the mine at Dearne Valley colliery, feels he and his family allowed greater opportunities in America, where is my sister now lives.
Mr Mitchell served in the Royal Navy during the war, and it was when he was stationed in Scotland that he met his wife. His sister, Mrs James Maguire, now lives in New Jersey, and it is to her home they are going for a time.
She has paid several visits to Scotland since going to America, told them there is plenty of work out there and that wages are high.
Mr and Mrs Mitchell and her family great Houghton at Easter and will spend some time in Scotland visiting Mr Mitchell's parents and friends.
They will sail in the Mauritania and had booked a four berth cabin. They will be aboard for about six days. They are meeting the whole of the travelling expenses themselves, which will cost about £250.
Mr Mitchell's parents reside at Oak Haven bungalows, Great Houghton, and he has three brothers and sisters living in the district.
Meanwhile, while arrangements of grenade, Billy Mitchell and his sister, Patricia are having a spot of "hero worship" at their school, Houghton County primary.
Scholars there are very interested in the trip, and the headmaster has used pictures and other data to form the basis of geography lessons.
The teacher, too, plans to give a tea party in honour of the Mitchell children prior to the Easter recess.