Mexborough and Swinton Times September 25, 1939
Obituary –  James Alfred Beevers.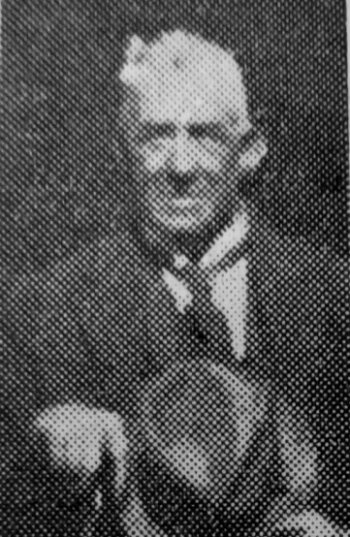 By the death last week of Mr. James Alfred Beevers (66), of High Street, Great Houghton, the village lost an old and esteemed resident. Born at Bramley, near Rotherham, he came to the Houghton district about 34 years ago.
His wife has a sweet and drapery business in High Street, which belonged to her parents and which she still retains.
Mr. Beevers was employed at Ferrymoor, Grimethorpe, until last year, when the mine closed. He was a prominent member of the Ellis Club R.A.O.B. at Houghton, of which branch he was a pioneer, and he was also a member of the High Street Club.
The funeral took place at Darfield on Sunday, the Rev. H. Drown conducting the service. The full R.A.O.B'. rites were also observed and thirty members were present wearing their chains and ivy leaf insignia. At the graveside R.A.O.B. friends sang two hymns "Within the churchyard side by side" and "Lead kindly light," one verse of the former being sung as a solo by Primo S. Crawford.
The following R.A.O.B. members were bearers: Primos H. Linnev, H. Creighton, T. Stokes, H. Bladen, S. Crawford, J. Gregory, E. Bladen and Brother C. Cartledge.
The R.A.O.B. service was conducted by the Grand Primo from the Goldthorpe Lodge.