Mexborough and Swinton Times, January 20,1917
Great Houghton Patriots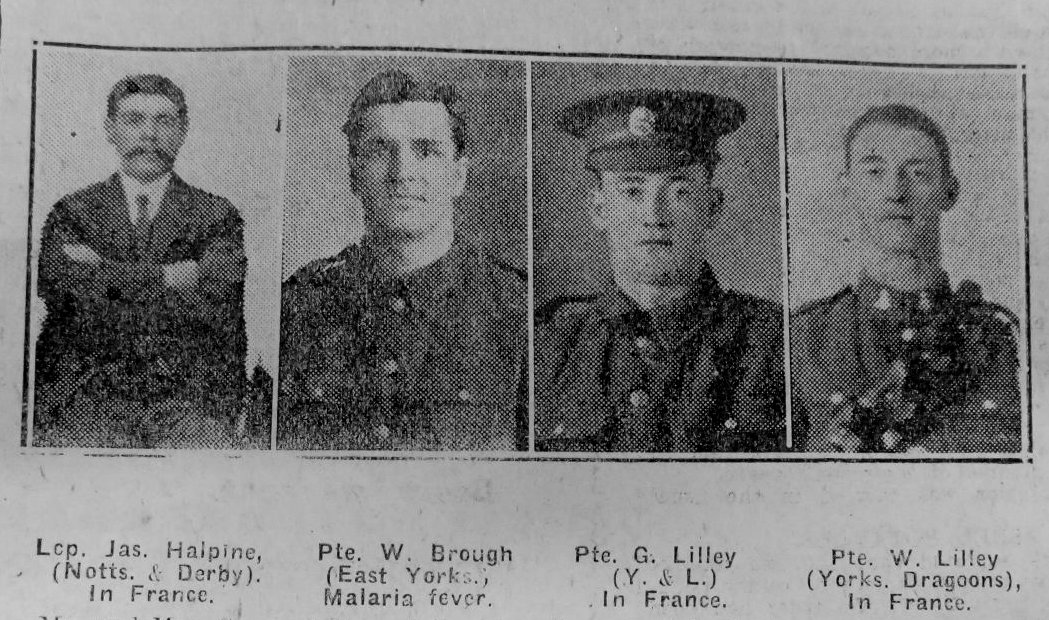 Mr and Mrs George Lilly, of Vaughan Terrace, School Street, Great Houghton, have two sons and two sons in law at present serving.
Trooper William Lilly joined the Queen's Own Yorkshire Dragoon in October 1915, and went to France towards the end of last year.
Private George Lilly enlisted in the York and Lancaster Regiment (T.F) in May 1916, and was dispatched to France after six months training.
Lance Corporal James Halpine, who married Mr and Mrs Lilley's eldest daughter, was prior to enlistment, secretary to the High Street, Working men's Club, and enrolled in the Sherwood Foresters in May last year.
Private William Brough, who married Mr Mrs Lilley's second daughter, was, before joining the army, in the employ of the Houghton Main Colliery Company. He enlisted in the first few days of war, and served with the East Yorkshire's in France and in Salonika. He is at present in hospital in Malta with malaria